Selections of wines, sparkling wines and beers
Shop our product selections and save
Most sought after wineries:
Vinateria Tot vi, 37 years at your service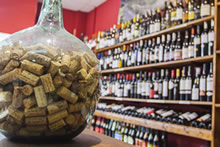 Vinateria Tot Vi opened its doors in 1985 as a family project by creating a store specialized in the sale of wines and champagnes. In 2007 Jaume Sabaté, son of the founders of the shop, decided that Vinateria Tot Vi had to have its e-commerce portal on the Internet.

After 37 years of experience the shop, nowadays, includes more than 800 wines, champagnes and spirits, as well as several quality handmade products as nuts, olive oil and jams.
We treat all requests with the utmost delicacy, ensuring that products arrive in perfect condition to the customer and offering personalized and close customer service.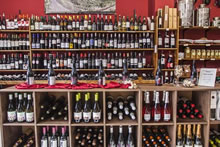 Customer Service, warranty and comfort
If an order is broken or there is any problem during transportation, we will take care of bringing you back the order in perfect condition. Also we guarantee you will receive your order within 2 or 3 days for peninsular orders.

Security and transparency
You can pay your orders via credit card, bank transfer or PayPal. Payments are 100% secure, since the credit card data travels encrypted to the TPV from Bank Sabadell.

We have a Rapid SSL Security Certificate which protects every page where you enter your data.
We are ECO-FRIENDLY
We ship 90% of orders with reused boxes.
We make sure they don't break, if necessary we put 2 boxes!
The materials we use for filling are recycled